Since the start of 2020, the net worth of assets locked in DeFi smart contracts have increased nearly 10x from $680 million to more than $6 billion.
BeInCrypto covered it in-depth here, in case you missed it earlier. To bank in on that phenomenal growth and encourage greater cooperation among industry stakeholders, Huobi DeFi Lab has launched a new initiative called the Global DeFi Alliance.
Several major players in the DeFi space have already joined the initiative to create a united front and pave the way for mainstream adoption in decentralized finance.
Continue reading for more on that and other big stories from the day:
Huobi Launches Global DeFi Alliance to Nurture Growing Sector
Huobi's newly announced Global DeFi Alliance has already seen the on-boarding of representatives from several leading industry players including Compound, the Maker Foundation, dYdX, and NEST, among others.
Collectively, the Alliance aims to target eight key areas of focus that include adoption, collaboration, education, growth, research and development, security, standardization, and sustainability.
Bitcoin Breaks Out Above $12,000 — Legitimate or Fakeout Rally?
Yesterday, the bitcoin price created a bullish engulfing candlestick and finally broke out, closing above $12,000. The same area should now act as support. Technical indicators show mixed signals.
There is bearish divergence on the daily RSI, and volume has been very low during the breakout. On the flip side, the MACD has shown a bullish reversal signal and has nearly turned positive.
Bitcoin has broken out over the $12,000 area and a descending resistance line.
Technical indicators give conflicting signals.
The price is possibly in the fifth sub-wave of a C corrective wave.
Brave Releases Update on its Decentralized Ad Platform
Open source and privacy-friendly Brave browser recently published an outline of the progress so far with its THEMIS initiative. THEMIS is a fully decentralized and private-by-design technology Brave developers have been working on for a while.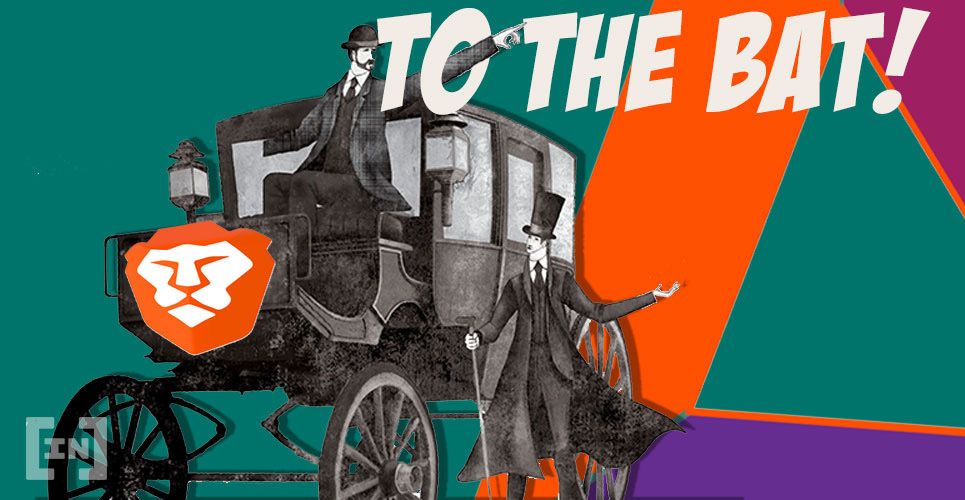 The protocol aims to make advertisement on the browser trustless, fully secure, privacy-friendly, and auditable. Although THEMIS can be deployed by any ad network, the intent is to lay out a progressive approach to decentralize Brave's ecosystem, fuelled by the BAT token.
Ethereum Classic Momentum Fading After Breakout Rejection
It's possible that beginning on June 26, the ETC price had already begun and completed a five-wave formation (black), reaching a high on Aug 2. Since then, the price has likely been correcting inside an A-B-C formation.
While it's possible that the correction ended on Aug 12, the daily low fell short of the 1.382 Fib time level. Therefore, ETC may still be in the B wave, with a corrective C wave to follow shortly after. The likeliest time for the correction to end would be between Aug 24 and Sept 7 at a price of $5.90 – $6.40.
Binance Coin (BNB) Struggles to Sustain Higher Prices After Breakout
When looking at the weekly Binance Coin (BNB) chart, we can see that there is considerable hidden bearish divergence on the RSI. If a decrease occurs as a result, BNB could fall all the way to $17.70. The short-term chart reveals some additional weaknesses.
First, we can see a deviation above the $23.50 area which could not be sustained, since BNB has fallen back below the resistance area. Second, there is pronounced bearish divergence on both the RSI and the MACD.
WAVES Could Go Higher, Even After Doubling in Value
The Waves price had been consolidating for an entire year during the period between July 2019 – 2020. After gradually moving upwards, the price finally created a massive bullish engulfing candlestick during the week of Aug 10 – 17 and increased by 130%.
Indicators are bullish. The increase took place with significant volume, and the MACD is moving upwards. While the RSI is inside overbought territory, it has not generated any bearish divergence yet.
Want to know more?
Join our Telegram Group and get trading signals, a free trading course and daily communication with crypto fans!
Source: https://beincrypto.com/cryptocurrency-news-roundup-for-august-18-2020/